Attention homeowners! Are you looking to take your kitchen and
bathroom design to the next level
? Look no further! Our team of expert craftsmen can help enhance the functionality and style of your space with high-quality cabinets. Trust us to provide the perfect solutions for your needs. Our cabinets not only offer increased storage space and functionality, but they are also designed to elevate the overall look of your home. Don't settle for a mediocre kitchen or bathroom any longer- let us help you create the dream space you've always desired. Contact us today to schedule a consultation with one of our knowledgeable experts. Don't delay, enhance the style and function of your home with our high-quality cabinets.
Fill out the form below and a Salem Development team member will get back with you as soon as possible.
Upgrade Your
Home with Stunning Cabinets Installation Services by Salem Kitchen and Bathroom Remodel
Trust Our Experts to Enhance the Functionality and Style of Your Kitchen and Bathroom with High-Quality Cabinets
At Salem Kitchen and Bathroom Remodel, we understand that your home is your haven, and you want it to reflect your unique style and personality. That's why we offer premium cabinet installation services to upgrade your home's functionality and aesthetics. Our team of experienced professionals 
has the expertise and skills to install high-quality cabinets that provide ample storage space and enhance the overall look and feel of your kitchen or bathroom. Whether you want a contemporary, modern, or traditional style, our experts will work with you to design and install cabinets that meet your specific needs and preferences. Trust us to transform your kitchen and bathroom and make them the heart of your home.
The Benefits of Cabinets Installation
Our Cabinets Installation Services
Here are the things that make us stand out from the competition:
Our team of professionals is made up of local experts who know the ins and outs of kitchen and bathroom remodeling. We have years of experience in the industry, which means we can provide expert guidance and advice on everything from design to installation. We understand the unique challenges of remodeling in the Chesterfield area and have the skills and knowledge to tackle any project, big or small.
At Salem Kitchen and Bathroom Remodel, we never compromise on quality. We use only the best materials and equipment to ensure that your remodeling project is built to last. Our team of skilled craftsmen takes pride in their work and pays close attention to detail, ensuring that every aspect of your project is completed to the highest standards.
We know that the little things can make a big difference in the success of a remodeling project. That's why we pay attention to every detail, from the initial design phase to the final finishing touches. Every element of your project should be carefully considered, from the color of your tile to the placement of your light fixtures.
We understand that remodeling your kitchen or bathroom can be a stressful experience, which is why we prioritize excellent customer service. From the moment you contact us, we'll work with you every step of the way to ensure that your project runs smoothly and to your satisfaction. In addition, we'll communicate with you regularly throughout the project and ensure you're happy with the results.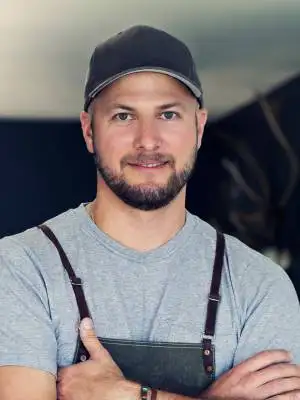 Teamwork makes the dream work
Frequently Asked Questions
Book our service this month, and get discount up to 30%
Ready to transform your living space? Contact Salem Kitchen and Bathroom Renovations today to schedule a consultation. Call us at 314-635-8770 or visit our website at https://salemkitchenandbaths.com/ to learn more about our services and get started on your home remodeling journey.