Are you dreaming of a relaxing and luxurious shower experience? Our professional shower remodeling services can make it a reality! At our company, we understand the importance of a rejuvenating shower and we want to turn your dream into a beautiful reality. With our expert team of professionals, we offer high-quality services that will meet all your shower remodeling needs. From start to finish, we will work with you to ensure that your vision is brought to life, from selecting the perfect fixtures to creating a layout that maximizes your space. Don't wait any longer to have the shower of your dreams – contact us today and let us make it happen!
Fill out the form below and a Salem Development team member will get back with you as soon as possible.
Shower
Shower Remodeling Chesterfield
Get Your Dream Shower with Our Professional Shower Remodeling Services in Chesterfield, Missouri.
At Salem Kitchen and Bathroom Remodel, we understand the significance of a functional and aesthetically pleasing bathroom, and that's why we offer professional shower remodeling services in Chesterfield, Missouri. Shower remodeling is a process of updating and enhancing your shower space's functionality, safety, and appearance. Whether you're looking to replace outdated fixtures, improve accessibility, or upgrade the overall design, our team of professionals can assist in bringing your vision to life. With high-quality materials, competitive pricing, and exceptional customer service, we're dedicated to providing the best shower remodeling experience possible for our clients in Chesterfield and beyond.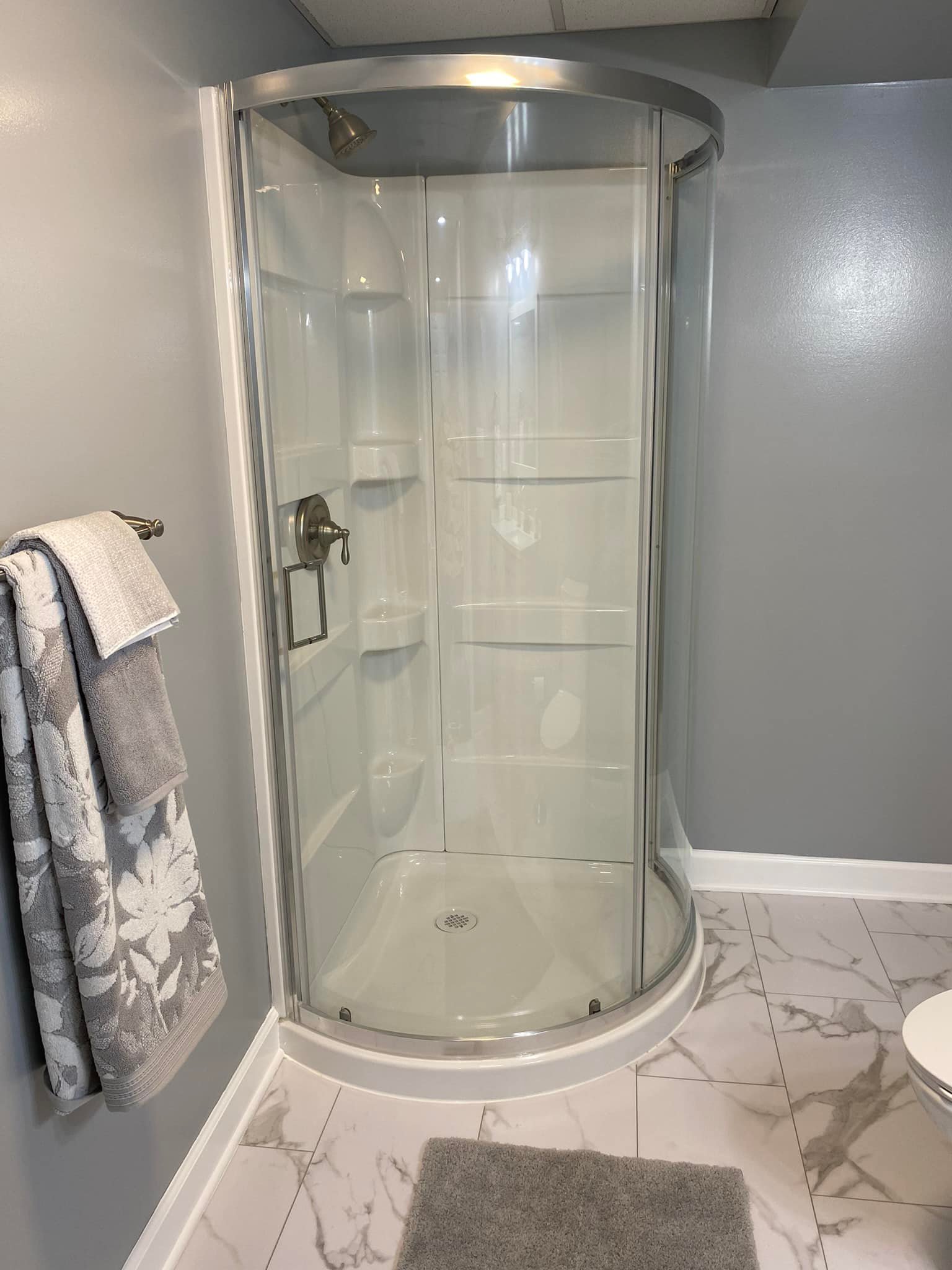 Benefits of Shower Remodeling
Shower remodeling offers numerous benefits beyond just improving your bathroom's appearance. Here are some of the critical benefits of shower remodeling:
Improved functionality and efficiency
Shower remodeling can improve the overall functionality and efficiency of your shower space. This includes improved water pressure, more efficient showerheads, and additional storage options. These upgrades can make your showering experience more enjoyable and convenient.
Increased safety and accessibility
A shower remodel can also increase the safety and accessibility of your bathroom, particularly for seniors or those with mobility issues. Features like grab bars, non-slip flooring, and widened doorways can make entering and exiting the shower safely easier.
Enhanced aesthetic appeal and home value
Shower remodeling can also enhance the overall aesthetic appeal of your bathroom, making it more modern and attractive. This can also improve the value of your home should you decide to sell it in the future. In addition, upgraded features like custom tile work, stylish fixtures, and sleek glass shower enclosures can add luxury and sophistication to your bathroom space.
Our Shower Remodeling Services
Here are the things that make us stand out from the competition:
Our team of professionals comprises local experts who know the ins and outs of shower remodeling. We have many years of experience in the industry, which means we can provide expert guidance and advice on everything from design to installation. We understand the unique challenges of remodeling in the Chesterfield area and have the skills and knowledge to tackle any project, big or small.
At Salem Kitchen and Bathroom Remodel, we never compromise on quality. We use only the best materials and equipment to ensure that your remodeling project is built to last. Our team of skilled craftsmen takes pride in their work and pays close attention to detail, ensuring that every feature of your project is completed to the highest standards.
We know that the little things can make a big difference in the success of a remodeling project. That's why we pay attention to every detail, from the initial design step to the final finishing touches. Every element of your project should be carefully considered, from the color of your tile to the placement of your light fixtures.
We understand that remodeling your shower can be a stressful experience, which is why we prioritize excellent customer service. From the moment you contact us, we'll work with you every step of the way to ensure that your project runs evenly and to your satisfaction. In addition, we'll communicate with you regularly throughout the project and ensure you're happy with the results.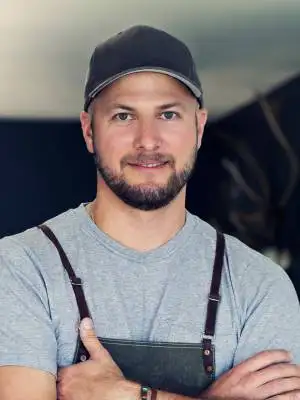 Teamwork makes the dream work
Frequently Asked Questions
Book our service this month, and get discount up to 30%
Ready to transform your living space? Contact Salem Kitchen and Bathroom Renovations today to schedule a consultation. Call us at 314-635-8770 or visit our website at https://salemkitchenandbaths.com/ to learn more about our services and get started on your home remodeling journey.